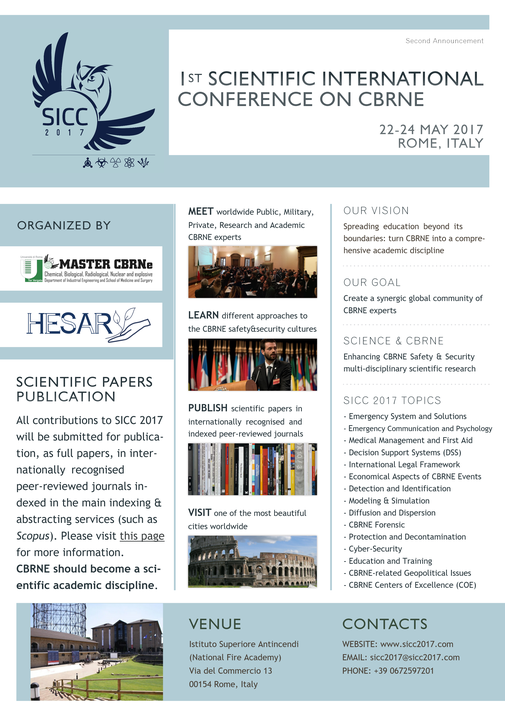 It is our great pleasure to extend our invitation to the 1st Scientific International Conference on CBRNE - SICC 2017 (www.sicc2017.com) to be held in Rome, 22-24 May 2017.
The SICC 2017 conference is held under the auspices of the University of Rome Tor Vergata (www.mastercbrn.com) which oversees the scientific program for the meeting, and it is organized by the non-profit association HESAR (www.hesar.it).
There will be several events such as the scientific sessions, plenary sessions, industrial exhibition, social networking events, and training demonstration activities. We are working hard to make this conference an event that everyone will enjoy and remember.
There are several important issues and dates that we would like to bring to your attention. Please download the SICC 2017 Second Announcement. 
Do not hesitate to contact the Local Organizing Committee (LOC) for further information at sicc2017@sicc2017.com or +39 0672597201 (office at the Industrial Engineering Department, University of Rome Tor Vergata).
Download the SICC 2017 Second Annoucement