The SICC 2017 Organizing Committee is pleased to announce the launch of 20years.opcw.org – a website dedicated to the 20th Anniversary of the Organisation for the Prohibition of Chemical Weapons (OPCW). SICC 2017 is included in the List of Confirmed Events. Discover the events and initiatives happening around the world and throughout 2017 to raise awareness of chemical weapons issues, challenges, and the path ahead.
2017 is a special year for the OPCW because 29 April marks the 20th anniversary of the entry into force of the Chemical Weapons Convention (CWC) and the founding of the OPCW.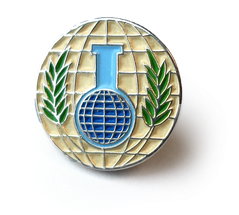 Over the past twenty years, approximately 95 per cent of chemical weapon stockpiles declared by possessor states have been eliminated under the watchful eye of the OPCW. This remarkable achievement is the result of a global endeavour – involving nations, industry, scientists, and civil society – to create and enforce the world's most successful disarmament treaty. Through this powerful international legal regime, an entire category of weapons of mass destruction is nearing complete eradication. One hundred and ninety-two countries committing themselves to the CWC have made it possible for 98 per cent of the global population to live under the Convention's protection. The disarmament achievements are remarkable and thanks to OPCW verification, the results are real. In response to an evolving security landscape, OPCW Member States and the Technical Secretariat have become increasingly agile and resilient as we respond to today's threats and prepare for tomorrow's.