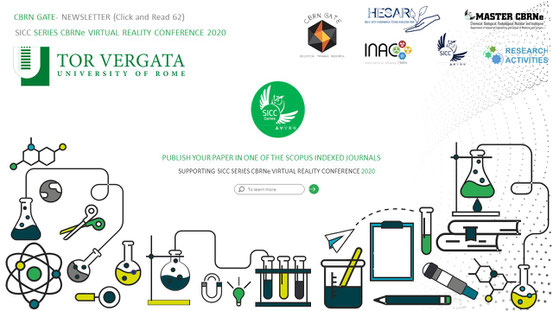 Dear colleagues,
The conference SICC CBRNe that will be held next 10-12 December 2020 will be ON-LINE to guarantee a safe participation accordingly to the rules due to the COVID-19 emergency.
- The abstract submission deadline is the 09th November 2020
- The registration deadline is the 25th of November 2020
We are proud to Organize the 2nd Scientific International Conference on CBRNe SICC Series 2020. That's giving a full virtual experience to our CBRNe community; we provide guest networking session and goodie hampers to all our attendees, from the comforts of their home. It would be a pleasure to have you all at the historic virtual event of SICC Series 2020 materializing into reality like never before.
See you all on 10-12 December 2020. Save the day and seize this opportunity! Our tickets will be on sale till midnight on 10th November with an early bird discount.
Register now at- https://www.sicc-series.com/
To learn more download our newsletter: