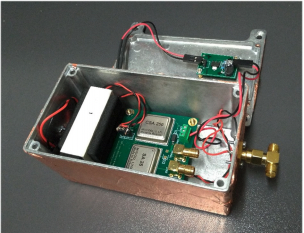 Dear all,
It is a pleasure to announce that a new scientific paper has been published:
Andrea Chierici, Andrea Malizia, Daniele di Giovanni, Francesca Fumian, Luca Martellucci, Pasquale Gaudio and Francesco d'Errico (2021). "A low-cost radiation detection system to monitor radioactive environments by unmanned vehicles". European Physics Journal Plus (2021) 136: 314.  Focus Point on New Technologies for Detection, Protection, Decontamination and Developments of the Decision Support Systems in Case of CBRNe Events. https://doi.org/10.1140/epjp/s13360-021-01276-4
Greetings to Dr. Andrea Chierici, principal investigator of this research, and to all the group for this important achievement.

STAY TUNED!