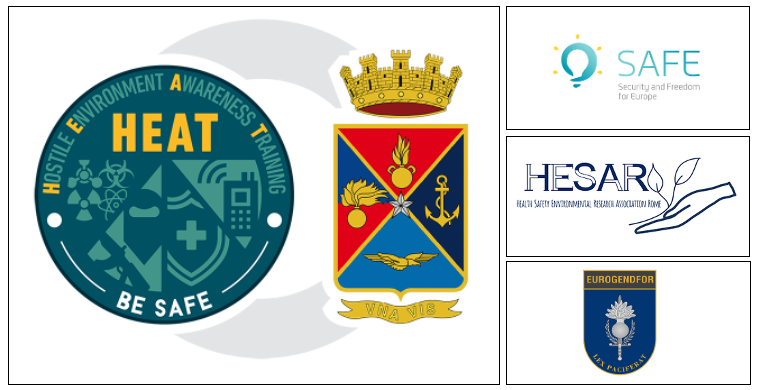 Dear All,
Increase your security & safety awareness when travelling to high-risk countries  - REGISTRATION to the "Be SAFE" HEAT now OPEN (July 12-16)
Do you, your employees and/or collaborators travel to fragile countries for work? Your personal #security and #safety is our top priority. We partnered with the Italian #Defence, the European Gendarmerie Force and #CBRNe experts to launch a world-class Hostile Environment Awareness Training.
To learn more head over the website at www.heat-training.it.
🇮🇹
Migliora la tua sicurezza mentre viaggi in paesi ad alto rischio con i corsi HEAT di SAFE - Iscrizioni aperte per Luglio 12-16
Tu, i tuoi dipendenti e/o collaboratori viaggiate all'estero in paesi a medio/alto rischio? La vostra #sicurezza è la nostra priorità. SAFE collabora con la #Difesa italiana, la Gendarmeria Europea ed esperti #NBCRe per migliorare la preparazione del personale di aziende ed organizzazioni che si recano in paesi a rischio tramite un offerta unica di corsi in "Hostile Environment Awareness Training". Iscrizioni aperte per la sessione dal 12 al 16 luglio ed ulteriori corsi fino a Novembre 2021.
Per conoscere tutti i dettagli e candidarsi consultate il  sito web www.heat-training.it