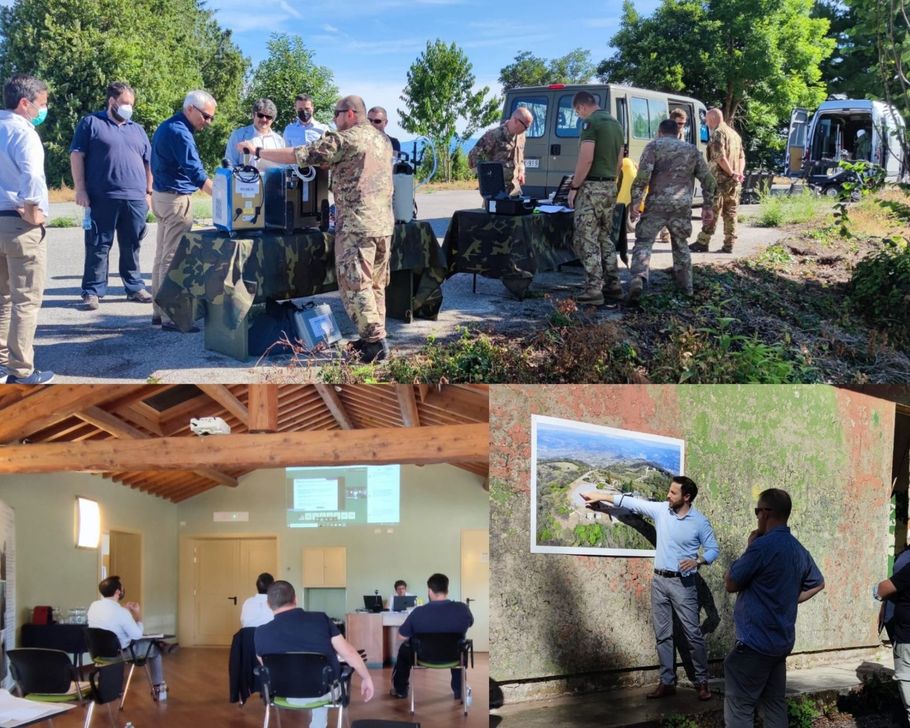 Dear colleagues,
A two-day activity including a joint technical workshop under WP3 and the 4th Consortium meeting of the #TRANSTUN project took place at SAFE's headquarter in Soave. Dr. Andrea Micozzi has partecipated on behalf of #MasterCBRN, CBRN Gate (Università di Roma Tor Vergata) as one of our responsible together with Dr. Daniele Di Giovanni. 
On July 5th, more than 20 CBRN experts of the TRANSTUN network participated in the joint technical workshop on the "Finalization of CBRN operational guidelines for prevention and response to chemical events in tunnels" under WP3. The CBRN experts who attended are representatives of the Italian Ministry of Defense, the Civil Protection and the National Corps of Fire Fighters, universities and private companies. Additionally, they visited SAFE's training and testing area at Monte Calvarina, where the Italian Airforce held a demonstration on their CBRN and emergency management capabilities.
On July 6th, all project partners joined in the 4th Consortium meeting in presence and online. Each partner presented the progress on the work package they lead and the implementation of the upcoming activities such as the real live exercise and the final event of TRANSTUN, both expected in September 2021.

Stay TUNED!