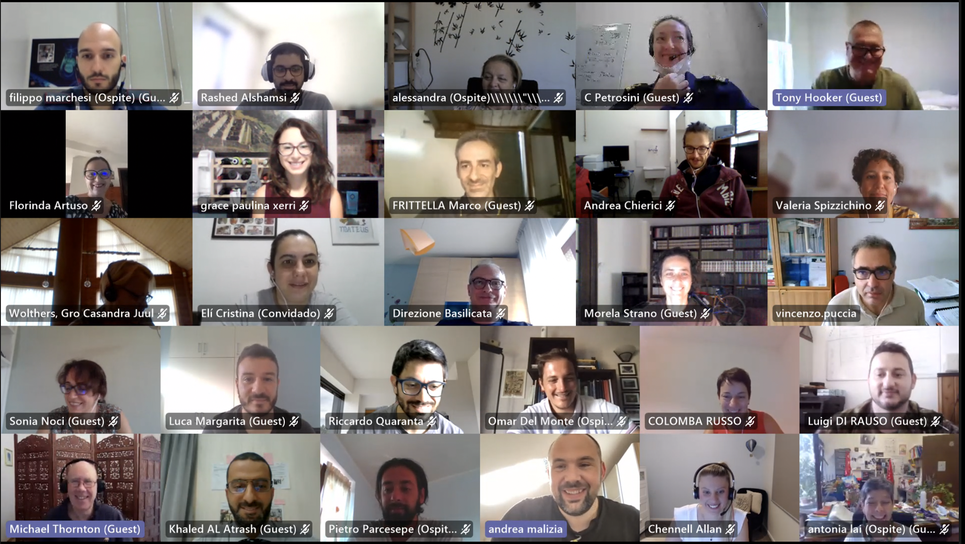 Dear colleagues,
Today we have completed a 2 day TTX (22-23 July 2021) on BIO security. The TTX has been organized by INAC (division of HESAR) in cooperation with the staff of the MasterCBRNe.
The TTX has been held on-line and for the first time we have involved the students from 3 different classes:
- 11th Edition of the Second Level MasterCBRNe
- 5th Edition of the First Level MasterCBRNe
- 6th Edition of the First Level MasterCBRNe
Because of the pandemic situation not all the students were present but many of them have actively participated
The TTX has been designed by Dr. Michael Ian Thornton and Dr. Andrea Malizia, Dr. Colomba Russo, Dr. Riccardo Quaranta and Dr. Andrea Chierici has supported Michael as Teams facilitators.
The students have been divided into 4 groups (RED, BLUE, GREEN AND YELLOW TEAM) and for the first time the students of the second level played as Advisor and the one of the first level played as first responders.
It has been an interesting activity and the candidates have done a great job, we had also at the end a meeting and received many suggestion to improve the next one. Thank you all for your contributes.
We want to thank also Prof. Tony Hooker (University of Adelaide that is going to sign a cooperation agreement with us in the aim of CBRNe research and education) for his participation as observers and Dr. Chennell Allan and Dr. Jolly Warren for their participation as observers. Nice to have you guys, for the next one you will be formally involved in the activities.
Let's move on on the next activities.

STAY TUNED!