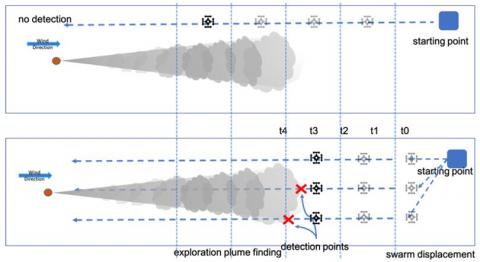 Dear colleagues,
It is a pleasure to announce that a new scientific paper has been published on the CBRN special, that is one of the 3 the special issue of SICC Series - CBRNe Conference 2020 published on the International Journal of Safety and Security Engineering (Guest editors of the special issue: Dr. Andrea Malizia, Dr. Marco D'Arienzo and Dr. Parag Chatterjee).
Martellucci, L., Chierici, A., Di Giovanni, D., Fumian, F., Malizia, A., Gaudio, P. (2021). Drones and sensors ecosystem to maximise the "Storm Effects" in case of CBRNe dispersion in large geographic areas. International Journal of Safety and Security Engineering, Vol. 11, No. 4, pp. 377-386. https://doi.org/10.18280/ijsse.110411
Abstract:
The advancements in the field of robotics, specifically in the aerial robotics, combined with technological improvements of the capability of drones, have increased dramatically the use of these devices as a valuable tool in a wide range of applications. From civil to commercial and military area, the requirements in the emerging application for monitoring complex scenarios that are potentially dangerous for operators give rise to the need of a more powerful and sophisticated approach. This work aims at proposing the use of swarm drones to increase plume detection, tracking and source declaration for chemical releases. The several advantages which this technology may lead to this research and application fields are investigated, as well as the research and technological activities to be performed to make swarm drones efficient, reliable, and accurate.