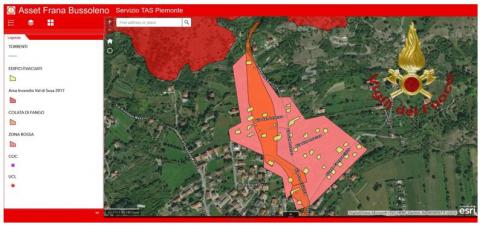 Dear colleagues,
It is a pleasure to announce that a new scientific paper has been published on the CBRN special, that is one of the 3 the special issue of SICC Series - CBRNe Conference 2020 published on the International Journal of Safety and Security Engineering (Guest editors of the special issue: Dr. Andrea Malizia, Dr. Marco D'Arienzo and Dr. Parag Chatterjee).
Palestini, L. (2021). Communication and decision support systems. International Journal of Safety and Security Engineering, Vol. 11, No. 4, pp. 397-407. https://doi.org/10.18280/ijsse.110413
link: https://www.iieta.org/journals/ijsse/paper/10.18280/ijsse.110413
Abstract:
In emergencies, assessment and communication activities are particularly important for the support of the top decision-making bodies, to evaluate "just in time" the best actions to be taken. The multiple problems to be solved require specific skills in different areas. Upon the occurrence of a calamity, the authorities must answer questions such as "is a given place safe from the threat (e.g., an oncoming flood)?", that's why today knowledge of tools that can support decision-making is increasingly necessary: the so-called Decision Support Systems (DSS), software that allow users to improve situation assessment, helping all those who must make strategic decisions. Hand in hand with the growing interest in DSS there is an increasing use of communication systems based on IT. First responders know that to face an emergency everything must be prepared and planned, also communication. In fact, DSS and voice/data transmission systems are often integrated into a single system, as proposed by the European projects FIRE IN and IN PREP, because managing information is crucial for carrying out rescue activities in the best possible way. This work describes the impact of new technologies on rescue and emergency management in Italy and Europe, highlighting the challenges associated with their use.