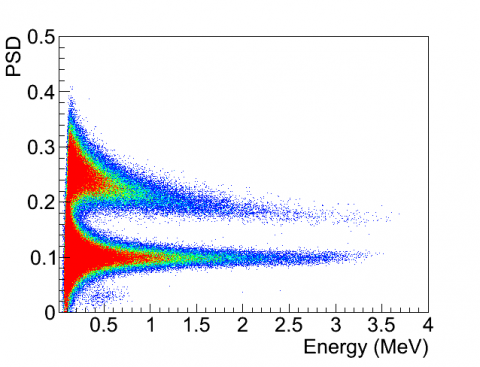 Dear colleagues,
It is a pleasure to announce that a new scientific paper has been published on the CBRN special, that is one of the 3 the special issue of SICC Series - CBRNe Conference 2020 published on the International Journal of Safety and Security Engineering (Guest editors of the special issue: Dr. Andrea Malizia, Dr. Marco D'Arienzo and Dr. Parag Chatterjee).
Mangiagalli, G., Morichi, M., Pepperosa, A., Stevanato, L., Bonesso, I. (2021). Special nuclear material identification through one-minute measurement with a new backpack radiation device in real scenario conditions. International Journal of Safety and Security Engineering, Vol. 11, No. 4, pp. 427-433. https://doi.org/10.18280/ijsse.110416
https://www.iieta.org/journals/ijsse/paper/10.18280/ijsse.110416
Abstract:
The objective of this Article is development of a hazardous area extent reducing method in the atmosphere upon emergency situation occurrence with hazardous chemical and radioactive substances emission. To achieve the specified objective it is recommended to use deposition of gaseous, liquid and solid disperse hazardous particles from the atmosphere using artificial precipitation over a zone of emergency. For artificial intensification of precipitation, use of chemical and physical principles of impact on droplets formation processes in the area of clouds is proposed. A pyrotechnic composition was developed for chemical impact, which when combustion generates finely dispersed chemical centers of condensation and modifying components for hazardous chemical substances neutralization. Conducting the ionization of precipitation formation area by a strong impulse electromagnetic irradiation was proposed as a physical impact on the artificial precipitation formation processes. The laboratory study results confirmed the technical feasibility of this method implementation. To reduce the necessary radiator power, application of a multi-position radiators system with radiation focusing to one irradiation zone was proposed. The theoretical and experimental results obtained in the article are the base for development of emergency situation negative consequences reduction practical procedures through artificial precipitation initiation.