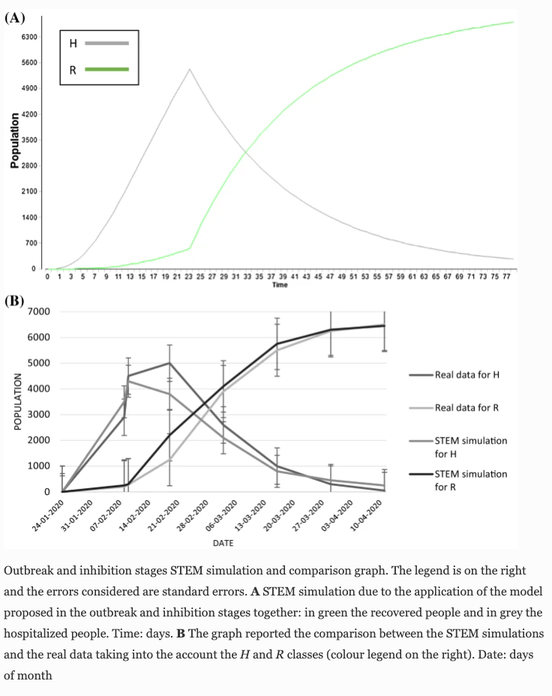 Dear colleagues,
It is a pleasure to announce that a new scientific paper has been published on the Focus Point  : "New Technologies for Detection, Protection, Decontamination and Developments of the Decision Support Systems in Case of CBRNe Events" that one of the 3 the special issue of SICC Series - CBRNe Conference 2020 published on the European Physics Journal Plus.
Baldassi, F., D'Amico, F., Malizia, A. et al. Evaluation of the Spatiotemporal Epidemiological Modeler (STEM) during the recent COVID-19 pandemic. Eur. Phys. J. Plus 136, 1072 (2021). https://doi.org/10.1140/epjp/s13360-021-02004-8
Abstract:
In early December 2019, some people in China were diagnosed with an unknown pneumonia in Wuhan, in the Hubei province. The responsible of the outbreak was identified in a novel human-infecting coronavirus which differs both from severe acute respiratory syndrome coronavirus and from Middle East respiratory syndrome coronavirus. The new coronavirus, officially named severe acute respiratory syndrome coronavirus 2 by the International Committee on Taxonomy of Viruses, has spread worldwide within few weeks. Only two vaccines have been approved by regulatory agencies and some others are under development. Moreover, effective treatments have not been yet identified or developed even if some potential molecules are under investigation. In a pandemic outbreak, when treatments are not available, the only method that contribute to reduce the virus spreading is the adoption of social distancing measures, like quarantine and isolation. With the intention of better managing emergencies like this, which are a great public health threat, it is important to dispose of predictive epidemiological tools that can help to understand both the virus spreading in terms of people infected, hospitalized, dead and recovered and the effectiveness of containment measures.