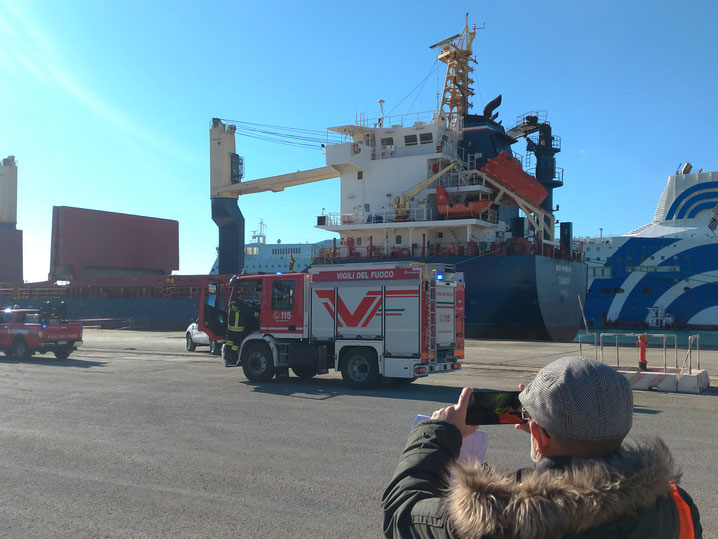 Dear colleagues,
On the 27th of January 2022 the second RESIST's real-life exercise was held in Siracusa, at the Porto di Augusta.
The exercise unfolded in a real harbour with the participation of local operators, practitioners as well as first responders, among which various firefighters' assets from the Corpo Nazionale Vigili del Fuoco, Red Cross operators and international observers. The #MasterCBRN - CBRN Gate - University of Rome Tor Vergata have participated as international observers represented by Dr. Andrea Chierici and Dr. Andrea Micozzi that have been, respectively, the P.I for our University in the period 2019-2021 and the expert who has closed the activity in 2022.
The exercise foresaw the simulation of a fire event in a confined space, with the consequent possibility of residual toxic and flammable substance.
The simulation was successfully concluded with the cooperation of all the participants and a fruitful debriefing highlighting lessons learned for both operators and first responders involved.
STAY TUNED!