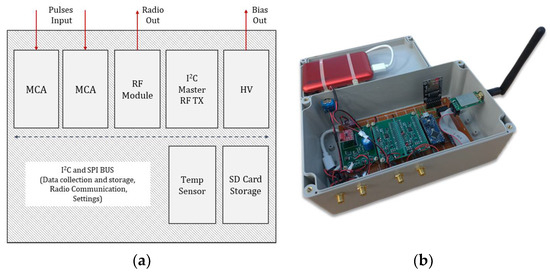 Dear colleagues,
It is a pleasure to announce that a new paper has been published:
Chierici, Andrea, Andrea Malizia, Daniele Di Giovanni, Riccardo Ciolini, and Francesco d'Errico (2022). "A High-Performance Gamma Spectrometer for Unmanned Systems Based on Off-the-Shelf Components" Sensors 22, no. 3: 1078. https://doi.org/10.3390/s22031078
link: https://www.mdpi.com/1424-8220/22/3/1078
This article belongs to the Special Issue Measurements, Instrumentation, Sensing and Simulation Techniques for the Detection of Radiation)
If you want to learn more about the applications of drones in case of RN emergencies and if you want to improve your knowledge on the RADIATION PROTECTION EMERGING CHALLENGES IN THE MEDICAL AND INDUSTRIAL SECTORS  PROTECTION we invite you to book your seat for the webinar that will be held by CBRN Academy in collaboration with the International Master Courses in Protection Against CBRNe - University of Rome Tor Vergata, HotZone Solution Middle East, INAC, CBRN Protection, CBRN Gate and KOYA University.
Dr. Chierici is one of the speakers and the detection of radiological contamination with unmanned vehicles is the core of his lecture.
Click the link below to download the program of the course and to book your seat: