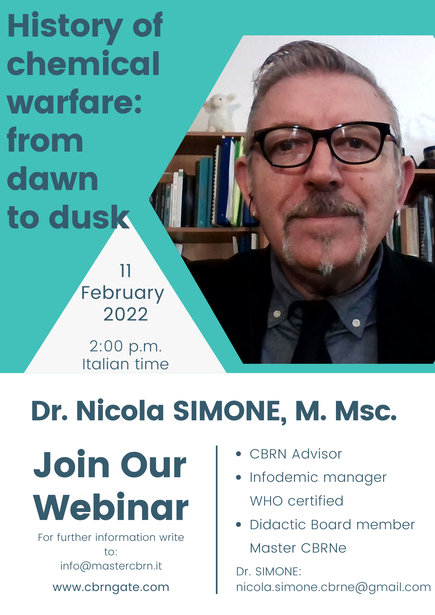 ---
Dear colleagues,

We are glad to announce that, starting from Friday 11 February 2022, we will start a series of webinar and lecture on the chemical risks held by Dr. Nicola Simone.

The purpose of these activities is to give an insight of this topic before the module of March 2022 of the #MasterCBRN that OPCW is organizing for our students in the aim of our cooperation agreement.
The first webinar will be held this Friday at 02.00 p.m. on MS Team platform with the title:
"History of Chemical Warfare: From Dawn to Dusk".
for further information you can contact: info@mastercbrn.it
STAY TUNED!
---