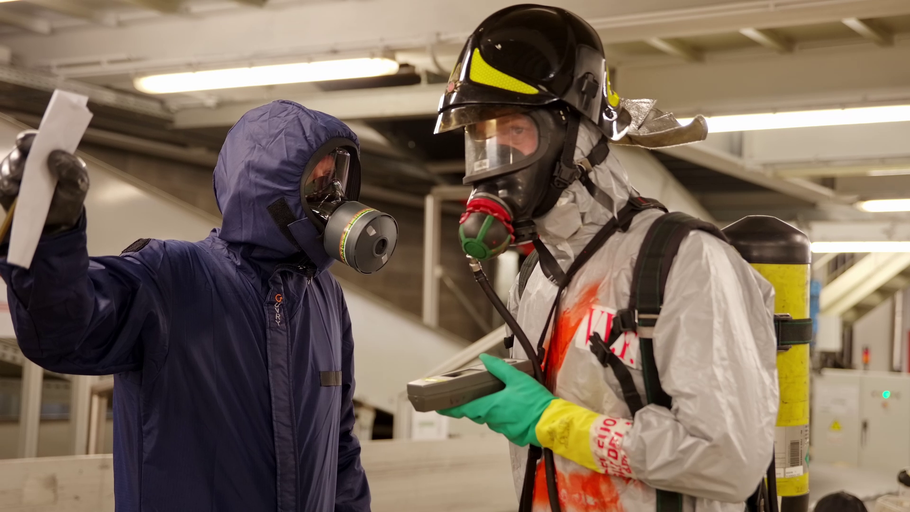 Dear colleagues,
On 9th February in the late evening #RESIST concluded its third real-life exercise which took place at the Milan-Bergamo Airport, operated by SACBO S.p.A. #MasterCBRN CBRN Gate, University of Rome Tor Vergata are partner of this interesting project coordinated by SAFE.
The real-life exercise simulated the identification and response to a suspect carriage in the Baggage Handling System area of the airport and saw the involvement of more than 80 participants, first responders and observers coming from SACBO S.p.A., Corpo Nazionale Vigili del Fuoco, ENAC, Polizia di Stato, Guardia di Finanzia, Agenzia delle Dogane, Italian Ministry of Defence, Aeronautica Militare, RESIST project partners and other airport state institutions.
The exercise was possible thanks to the training of 10 personnel from SACBO which last year attended the RESIST Awareness Course at the NBC School of Rieti – Italian Ministry of Defence and thanks to the coordination and operational support of more than 20 Italian Firefighters (coming from the provincial command of Milan, the Local Command of Bergamo and Padua, and Firefighters Training Centre of Dalmine).
The real-life exercise performed last Wednesday tested SACBO's response plan and internal airport procedures for coordination of a response plan in case of a CBRN event affecting the normal execution of airport activities. It also served as a tool to verify the efficacy of communication among the different actors involved in such a complex emergency plan activation and the coordination of the airport operators with with first responders.
Stay tuned to watch the official video of the event and be updated on the upcoming real-life exercise in March 2022.
Thank you to the P.I. of the University of Rome Tor Vergata Dr. Andrea Chierici and to  Dr. Andrea Micozzi, Dr. Daniele Di Giovanni and Prof. Pasquale Gaudio for the work and support on this project.
link: 
link: https://project-resist.eu/third-resist-real-life-exercise-concluded-at-milan-bergamo-airport/