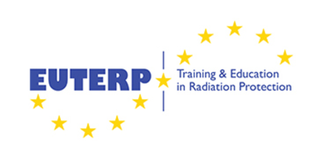 Dear colleagues,

We are glad to announce that the President of the Scientific Board of the #MasterCBRN - CBRN Gate, Prof. Francesco d'Errico, has been nominated member of the EUTERP 2022 Board of Directors. (EUTERP - Training and Education in Radiation Protection).
The EUTERP Foundation is managed by a Board of Directors, who donate their time to carry out the legal duties required for the running of the Foundation. The EUTERP Board has up to eight members, who are nominated and elected by the Associates. It holds two formal meetings per year and also holds regular informal teleconference meetings to discuss progress of the EUTERP work programme. The Foundation Articles require the Board to have, at least, a Chairperson (President), Secretary and Treasurer, and specifies the duties of the Board members. 
Francesco d'Errico is a Full  Professor of Nuclear and Biomedical Engineering and of Medical Physics at the University of Pisa (Italy). He has performed and led multiple projects on advanced methods for radiation detection, dosimetry and imaging, and on image-guided radiological procedures supported by Italian, European and US agencies. FE has been Editor in Chief of the journal Radiation Measurements and is the Director of the Advanced Radiation Protection School "C. Polvani". He is member of the CIRTEN.
Congratulation Prof. d'Errico for this prestigious position.
link: http://www.euterp.eu/board.asp?pageID=2
STAY TUNED!