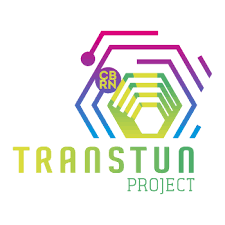 Dear colleagues,
The guidelines of the #TRANSTUN #project have been published on the website of the European commission.

We want to congratulate with all the partners in particular with the ref. persons from the University of Rome Tor Vergata: Prof. Pasquale Gaudio (P.I. for our University), Dr. Daniele Di Giovanni and Dr. Andrea Micozzi.
Link: https://ec.europa.eu/newsroom/cipr/items/738485/en
The TRANSTUN project is a public-private initiative which addresses CBRN risks related to European Critical Infrastructures in cross-border tunnels. It aims to improve the preparedness and fast joint response of operators, emergency responders, and Member States.
TRANS-national TUNnel operational CBRN risks mitigation (TRANSTUN) is a more than 1M€ Public-Private-Partnership Co-funded by the EU Internal Security Fund Programme, and implemented by 7 partners from Italy, France, Belgium and Spain.
TRANSTUN represents a unique example of Public-Private-Partnership focused on increasing the interagency and inter-country capacity of response in case of CBRN events against EU Critical Infrastructures. During its 25 months of implementation, TRANSTUN created a Network of stakeholders representing more than 15 countries worldwide, drafted a set of Operational Guidelines based on a tailored Risk assessment, and undertook a real-life exercise at the Bielsa-Aragnouet Tunnel, which is located in the Pyrenees border between France and Spain, involving more than 250 players and 50 observers from 8 EU countries.
In this framework, TRANSTUN Operational Guidelines have been drafted in collaboration with a pool of 45 practitioners involved in 7 Operational Workshops in order to collect relevant advice and experience about the most suitable procedures and equipment currently available or needed to enhance the protection of EU Cross-Border Tunnels against chemical events.
As a result, two different but complementary Operational Guidelines have been drafted by the TRANSTUN project and further 7 experts have been involved to formally review the final version of both Guidelines.

STAY TUNED!