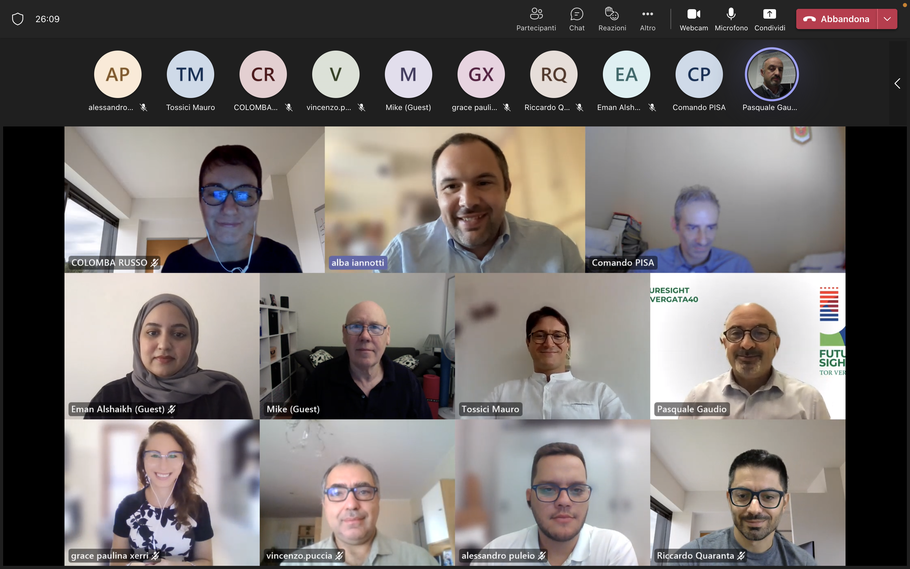 Dear colleagues,
It is a pleasure to announce that today has concluded the third session of the thesis discussion for the class of the second level MasterCBRN course (11th edition).
We had the pleasure to assist in very interesting work from the VR application to educate the children about CBRNe safety and security to the analysis of intervention in the field and proposal to improve many of the aspects of CBRNe safety and security (like intervention on the roads, transnational border problems, decontamination, sea training, and many others).
We want to congratulate all the candidates who successfully complete the course:
- Dr. Grace Xerri Quaranta
- Dr. Marco Frittella
- Dr. Paolo Tomola
- Dr. Francesco Filippone
- Dr. Klara Richtarech
- Dr. Vincenzo Puccia
- Dr. Eman Al Shaik
- Dr. Mauro Tossici
- Dr.  Luca Margarita
- Dr. Emilio Milano
and we want to thank all the commission members: Professors Andrea Malizia and Pasquale Gaudio, Dr. Daniele Di Giovanni, Dr. Colomba Russo, Dr. Alba Iannotti, Dr. Riccardo Quaranta, Dr. Michael Ian Thornton and Dr. Puleio Alessandro.
STAY TUNED!