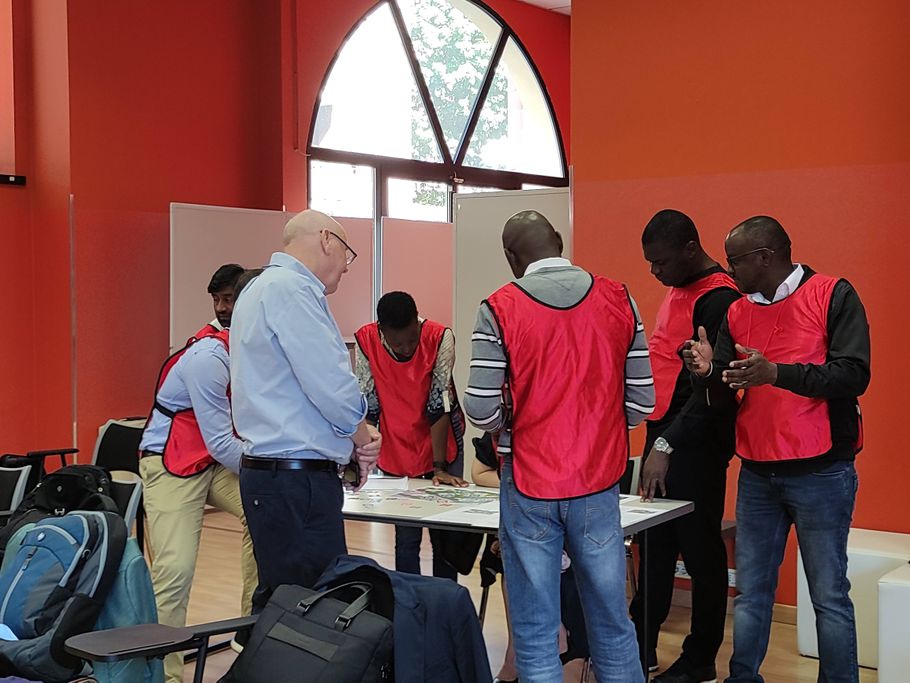 Dear colleagues,
On September 20-22, 2022, the OPCW together with the help of the Italian Ministero degli Affari Esteri e della Cooperazione Internazionale, Consiglio Nazionale delle Ricerche, Federchimica, SCITEC and of course the International Master Courses in Protection Against CBRNe of the University of Rome Tor Vergata organized a workshop on the "General Aspects on Chemical Safety and Security in Laboratories".
On the last day, a delegation of the Master Courses, Dr. Michael Ian Thornton, Dr. Riccardo Quaranta and Dr. Cristiano Franchi, presented the numerous activities of CBRNGate and concluded the event with a Tabletop Exercise specifically designed for this workshop and its audience.
The 3-day workshop was attended by over 20 delegates from 16 OPCW Member States across the world (Brazil, Chad, Chile, Côte d'Ivoire, India, Iraq, Italy, Kenya, Malawi, Malaysia, Morocco, Nepal, Pakistan, The Philippines, Uganda, Zimbabwe). Both the workshop and the final TTX were regarded as a great success by all the participants.
We were honoured to have been part of this important OPCW initiative aimed at enhancing Chemical Safety and Security in the workplace and we want to thank Dr. Matteo Guidotti for the organization and the invitation to such an interesting initiative!
We want also to thank #HESAR association and the President and Vice-President Dr. Alba Iannotti and Dr. Colomba Russo for the continuous providing and supporting #TTX activities!
STAY TUNED!