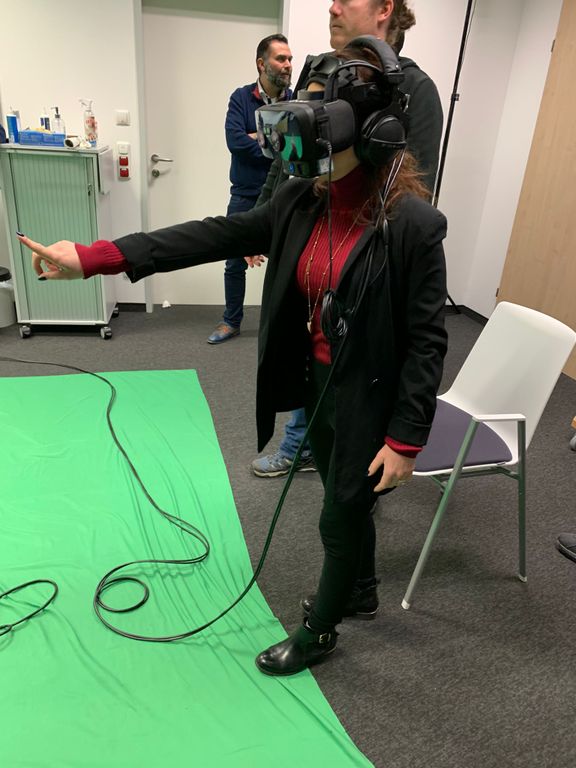 Dear colleagues
The 2nd Management Board Meeting for the project - Virtual Enhanced Reality for the Interoperable Training of Military and Civilian Operators (VERTIgO) – was hosted by the Austrian Institute of Technology in Vienna, Austria on December 14th and 15th. Project VERTIgO is funded by the European Defence Industrial Development Programme under Grant Agreement EDIDP-SVTE-2020-047 and has a consortium of 9 partners representing the countries of Italy, Austria and Belgium. The meeting was attended by all managing partners of the consortium, where the participants had the chance to discuss the project's progress also with a representative of the European Commission. Throughout these two days, the partners reflected on the technical updates and potential next steps to further the project's objectives as it begins its second year. Attendees had the opportunity to study a 3D-printed model of the VERTIgO project's CBRN VR mask produced by consortium partner, MESTEL Safety. They also received a demo from AIT on their technology produced for the EU-funded project, Med1stMR.
We would like to thank Research Fellow, Grace Xerri, for her attendance at the meeting and wish all our partners in Project VERTIgO a Happy Holiday!
Stay tuned for more news about Project VERTIgO in the coming months!