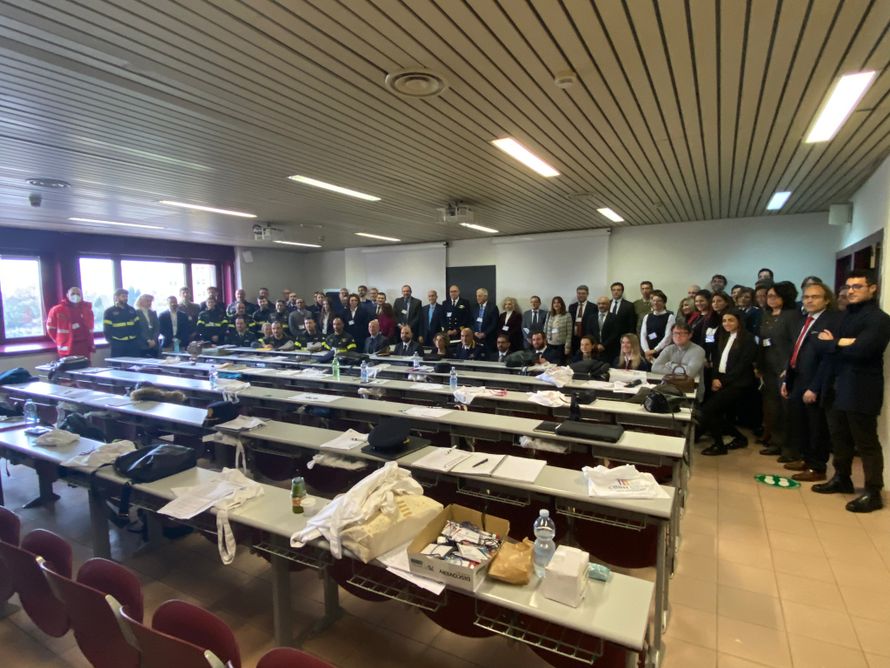 Dear colleagues,
What an amazing day this 09 of January 2023!!!
The MasterCBRN is finally present at the Università di Roma Tor Vergata!
More than 70 students for the First and Second Level CBRNe Master courses come from many countries.
A great thank you to our Rector Prof. Nathan Levialdi Ghiron that has opened the work followed by Professors Virginia Tancredi, Loredana Santo, Luigi Marsella, Pasquale Gaudio, Leonardo Palombi, representing the two organizing faculties Facoltà di Ingegneria - Università degli Studi di Roma Tor Vergata and Medicina e Chirurgia - Università degli Studi di Roma Tor Vergata, Francesco d'Errico, Susana De Souza Lalic, Guglielmo Manenti and then Gen. Alberto Manenti and Dr. Colomba Russo, Alba Iannotti, Ombretta Picchioni, Andrea Bernabei, Riccardo Quaranta, Grace Xerri Quaranta,  Di Giovanni, Carlo Rusconi, Riccardo Rossi, Alessandro Puleio, Cristiano Franchi, Gian Marco Ludovici, Gian Marco Contessa, Nicola Simone, Mariachiara Carestia, Andrea Chierici, Luca Martellucci, Col. Andrea Gloria Andrea Ndindo and Cmd. Gaetano Carminati.
A presentation of all the students from different countries and backgrounds concluded the opening ceremony.
Stay tuned to know more!!!