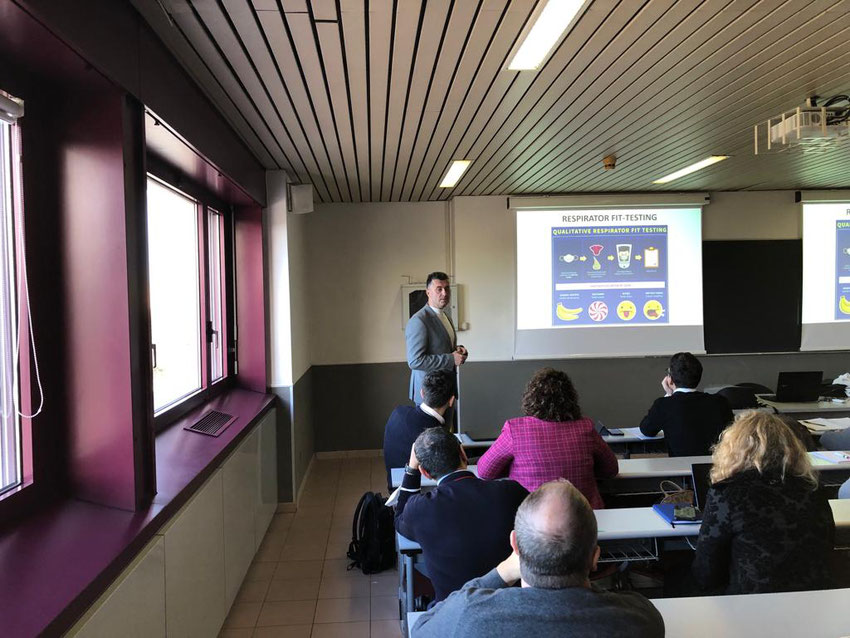 Dear colleagues,
The classes of MasterCBRNe are together only for this week to have a harmonization module on CBRNe.
On the 09 and 10 of January 2023 the classes had as lecturer Prof. Radovan Karkalic, Full Professor at the University of Defence, Military Academy - Belgrade (Serbia):
Prof. Karkalic made an overall introduction to the main aspects of CBRNe agents, risks, protection, and decontamination procedures with full interaction with the class.
We want to thank him for the wonderful work, 
STAY TUNED!