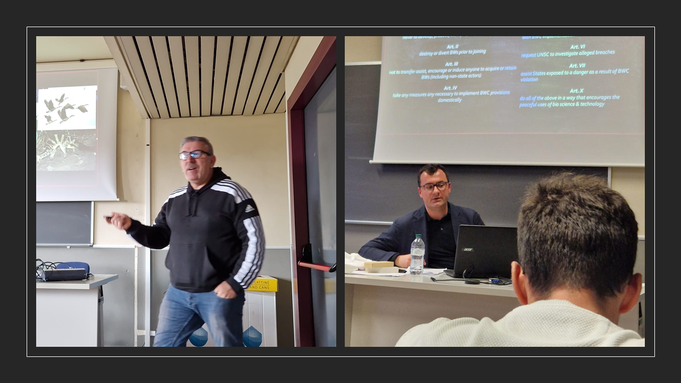 Dear colleagues,

Yesterday we have started the secondo week of the First Level MasterCBRNe with the module on Biological Risk.
The opening of the module has been done by Dr. Cristiano Franchi from the Italian Ministry of Justice, then we had an interesting lecture by Dr. Nicola Simone from Italian Ministry of Agriculture focused on the history of biological agents, biological weapons and biological events with many case studies and lesson learned.
The day was closed by Dr. Enrico Fiorentini, consultant of the Italian Ministry of Foreign Affair and International Cooperation that had a lecture on the Biological Weapon Convention.
STAY TUNED!