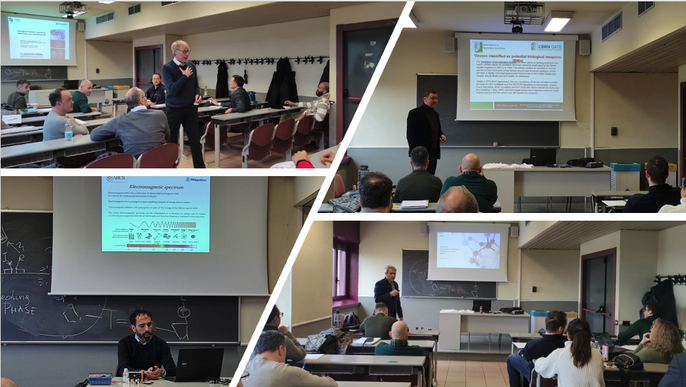 Dear colleagues,
Yesterday we had day 3 of the Bio module for the First Level MasterCBRN course.
We want to thank the 4 great lecturers:
- Dr. Gian Marco Ludovici (Thermofisher) who had a lecture on viruses.
- Dr. Cristiano Franchi (Justice Police, Italian Ministry of Justice) who had a lecture on Molecular identification of Biothreat Agents.
- Dr. Flavio Belvedere (Rigaku Analytical Devices) who had a lecture on the Detection and identification of B and C agents presented the products of this amazing company we have had the pleasure to cooperate with since last March 2022.
- Prof. Jean-Luc Gala (Founder and Director of the Center for Applied Molecular Technologie and Full Professor at the Université Catholique de Louvain) who had a lecture on Sampling, Detection, and identification of bio agents.
Stay tuned!