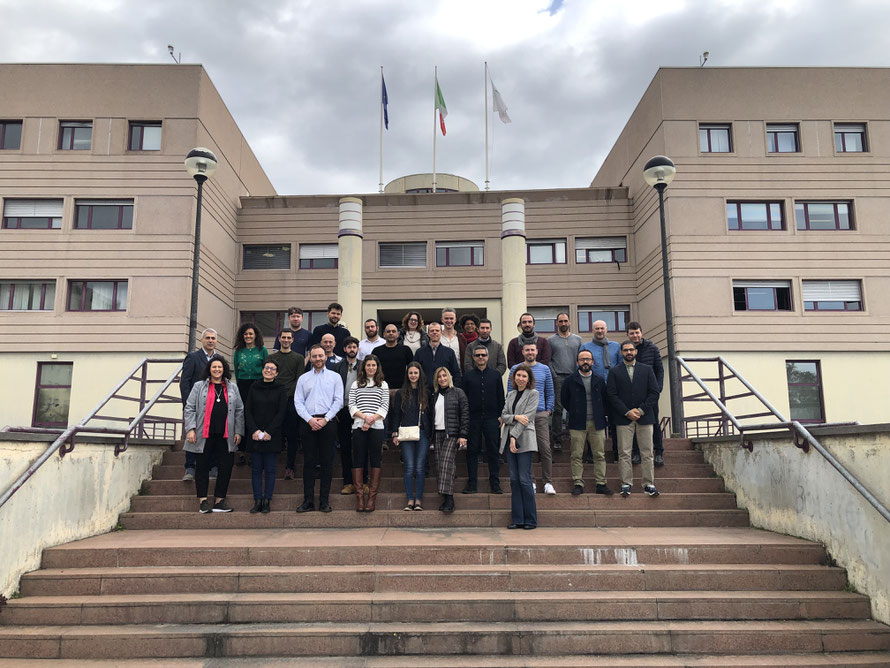 Dear colleagues,

Yesterday we have closed an interesting week devoted to the biological emergencies, module 3 for the second level MasterCBRNe students.
We had an amazing group of lecturers from the fundamentals of biological agents, BWC  risks, and innovative detection techniques explained by Dr. Cristiano Franchi (Italian Prison Police), Dr. Gian Marco Ludovici (Thermofisher), Dr. Enrico Fiorentini (Italian Ministry of Foreign Affairs) and Prof. Francesco d'Errico (University of Pisa), Prof. Pasquale Gaudio and Dr. Riccardo Rossi (University of Rome Tor Vergata) to the technologies used in case of bio-contaminations explained by Dr. Luca Pinciarelli (BMD spa) and Dr. Flavio Belvedere (Rigaku) with many experts that talk about case studies and lessons learned: Maj. Daniele Del Gaudio (Italian Army), Dr. Edoardo Cavalieri d'Oro (Italian Firefighters), Col. Stef Stienstra (Dutch Navy), Dr. Giada Bellanca (ENI) and Dr. Fanny Ewann (INTERPOL, France)
We had also a drill coordinated by Dr. Riccardo Quaranta and the 8 hours TTX by Dr. Michael Ian Thorton supported by Dr. Alba Iannotti, Dr. Colomba Russo and Dr. Riccardo Quaranta.

A very immersive module.
STAY TUNED!