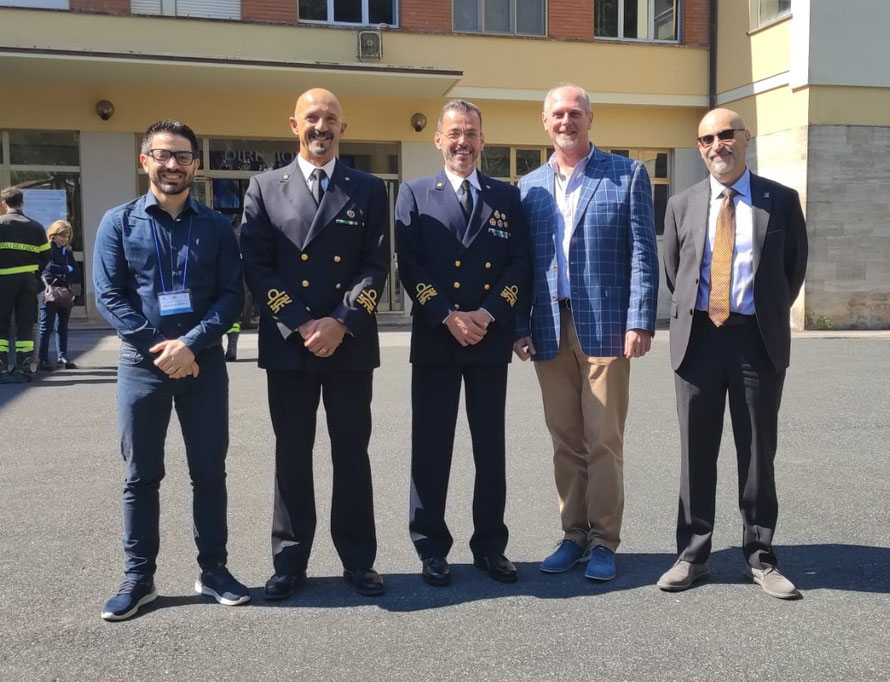 Dear colleagues,
On 20 and 21 April, the 62nd course of the prestigious 'Carlo Polvani' school of radiation protection was held at the Centro Interforze Studi ed Applicazioni Militari (CISAM) in Pisa, Italy. Dr. Riccardo Quaranta has partecipated and completed the course representing the #MasterCBRN of the University of Rome Tor Vergata.
This year's course was dedicated to nuclear emergency preparedness and response, and saw the participation of several very important speakers in the Italian panorama of radiation protection and protection from nuclear emergencies, including several experts involved our Masters like Prof. Francesco d'Errico, Col. Raffaele Zagarella, Dr. Francesco Geri, Arch. Sergio Schiaroli, Dr. Damiano Zurlo and many others. 
During the course, various possible scenarios of accidental or intentional nuclear emergency were presented, with a focus on early detection techniques for radiological anomalies and the response plans of the relevant national agencies, including radiation protection aspects for the public and emergency response forces.
These are always very important occasions to improve our knowledge of the subjects we are passionate about and to forge fruitful collaborative relationships with other experts and entities in the field.
STAY TUNED!