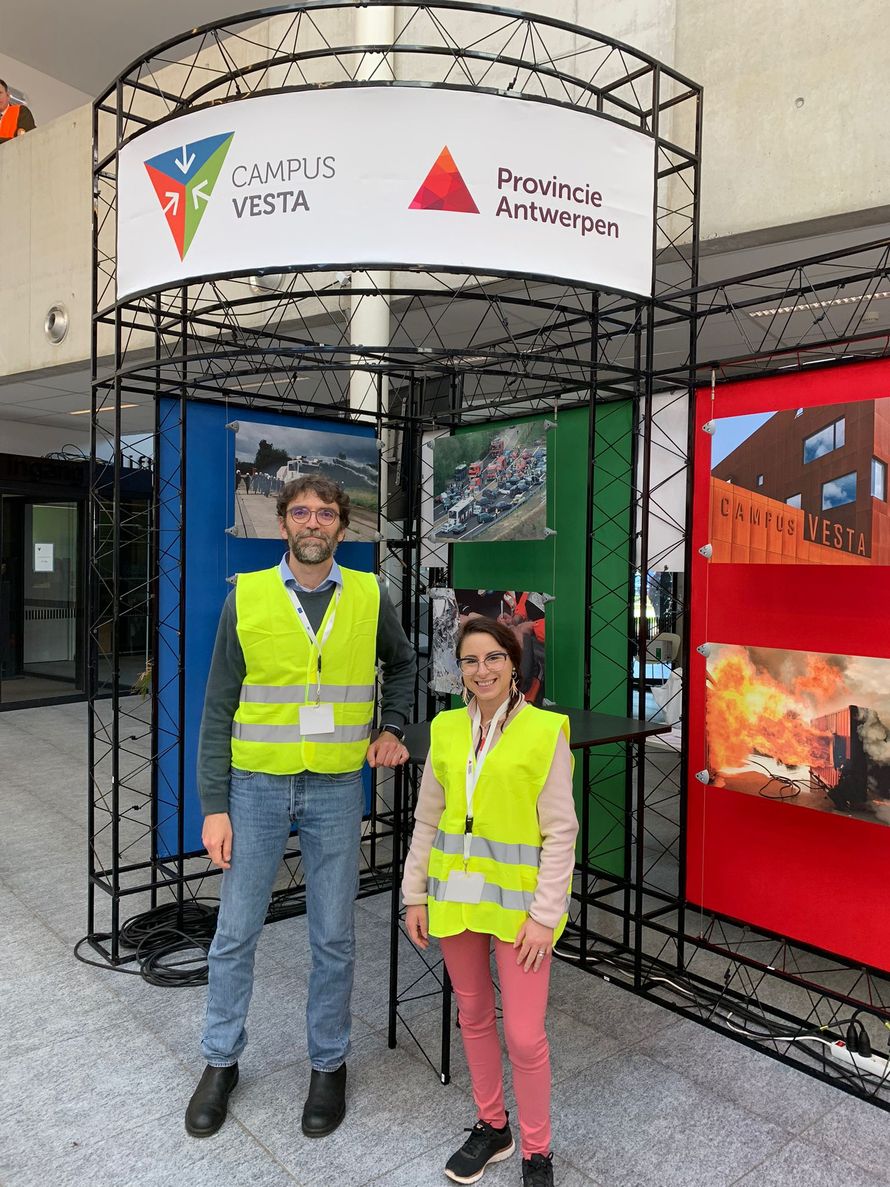 Dear colleagues,
From May 11 – 13th our colleagues Daniele Di Giovanni and Grace Xerri participated in the eNOTICE Joint Activity at the multidisciplinary training centre Campus Vesta in Ranst, Belgium. 
May 11th
On the first day, Project eNOTICE held a consortium meeting, where partners discussed the meeting agenda for the final conference next month (June 13-14th in Brussels). During this meeting our colleagues presented their work from the latest deliverable related to building the network's future through a resource pooling and sustainability plan.
May 12th
Campus Vesta hosted an eFAIR where consortium partners, various CBRN stakeholders, European Commission representatives, and industries had the opportunity to network and present their work to each other. The event was comprised of many interesting presentations, including an announcement of the SICC2023 conference organized by the University of Rome Tor Vergata for September.
May 13th
On May 13th, Project eNOTICE and Project PROACTIVE conducted its third Joint Activity together aimed at researching and evaluating first responders' performance and response to a CBRN incident involving vulnerable groups and the general public. 
We offer our sincerest thanks to our project partners at Campus Vesta for their wonderful hospitality and organization, to all our eNOTICE consortium partners for their fruitful and continuous collaboration. Stay tuned for info on next month's final conference as we officially conclude Project eNOTICE. We look forward to what will develop from this amazing network in the future!  
STAY TUNED!