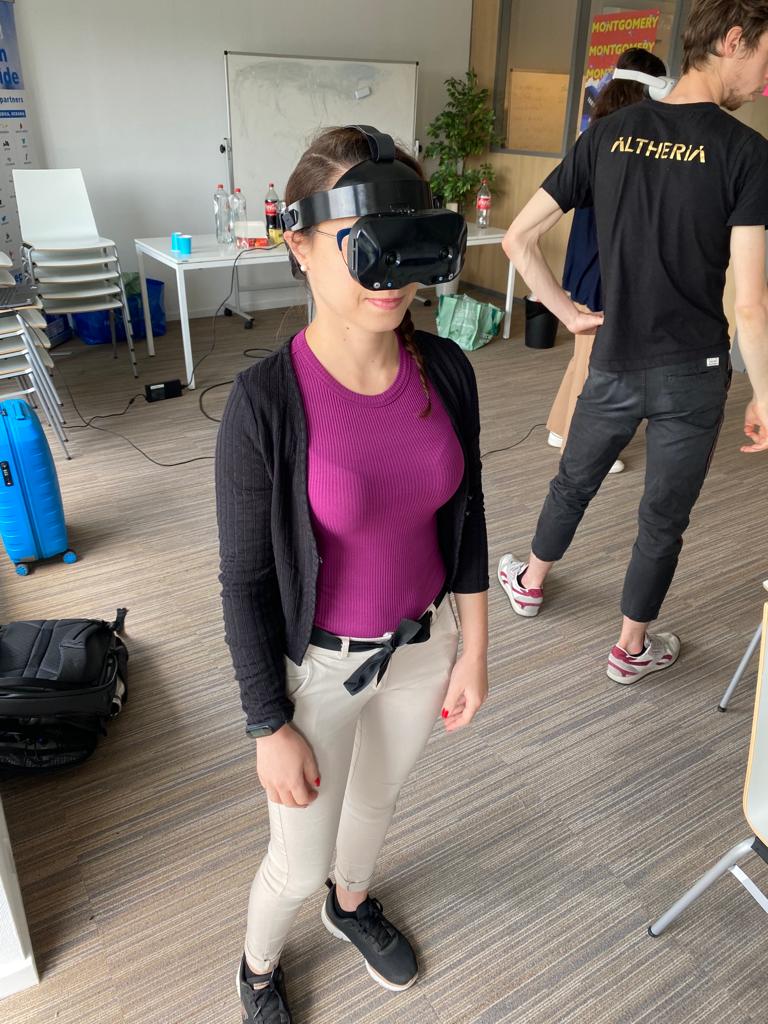 Dear colleagues,
The 3 rd Project VERTIgO Management Board Meeting was held in Brussels on June 6 th and 7 th . The consortium partners met during these two days to discuss the current progress of the project and future steps for this innovative Virtual Reality CBRN training solution.
The meeting offered the opportunity for Altheria, the project partner responsible for the development of the European Exercises Simulation Platform (EESP) – to provide a "sneak
peek" of the VERTIgO software. Partners also had an opportunity to test other VR training
software produced by Altheria.
See below for pictures of Research Fellow, Grace Xerri, who participated in the board meeting and product demonstrations.
Stay tuned for more updates on Project VERTIgO in the coming months!