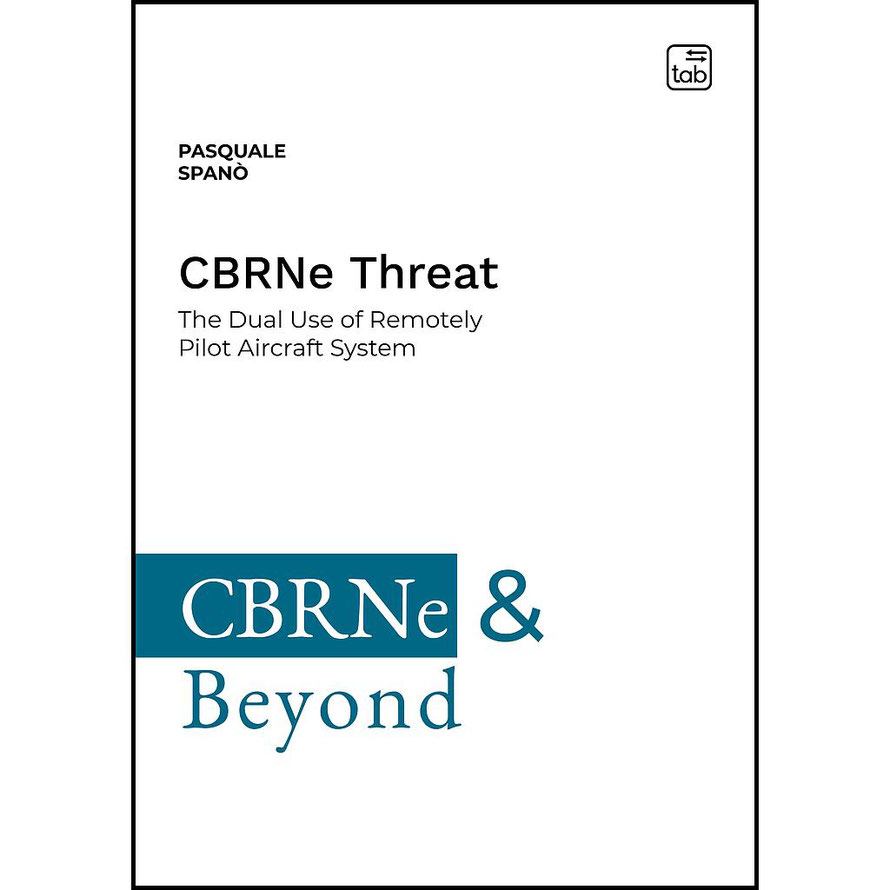 Dear colleagues,

We are glad to communicate that a new book has been published on the Book Series CBRNe & Beyond - Tab Edizioni.
The author is a worldwide CBRNe recognized expert, Dr. Pasquale Spanò from Polizia di Stato (Italian Police).
Title of the book: CBRNe Threat. The Dual Use of Remotely Pilot Aircraft System
In the context of the CBRN threat, drones, considered by international and national legislations as real aircrafts, due to their versatility, availability, ease of modification and use, have attracted the attention of the author who has, in the present book, outlined and deepened both the possible applications in attacks by terrorist groups and the possible uses by the Police or other State apparatuses engaged in anti-terrorism action. Some European projects on the use of drones are reported.
link: https://www.tabedizioni.it/shop/product/cbrne-threat-1074?order=ordering+desc&series=44

Congratulation Pasquale!
STAY TUNED!