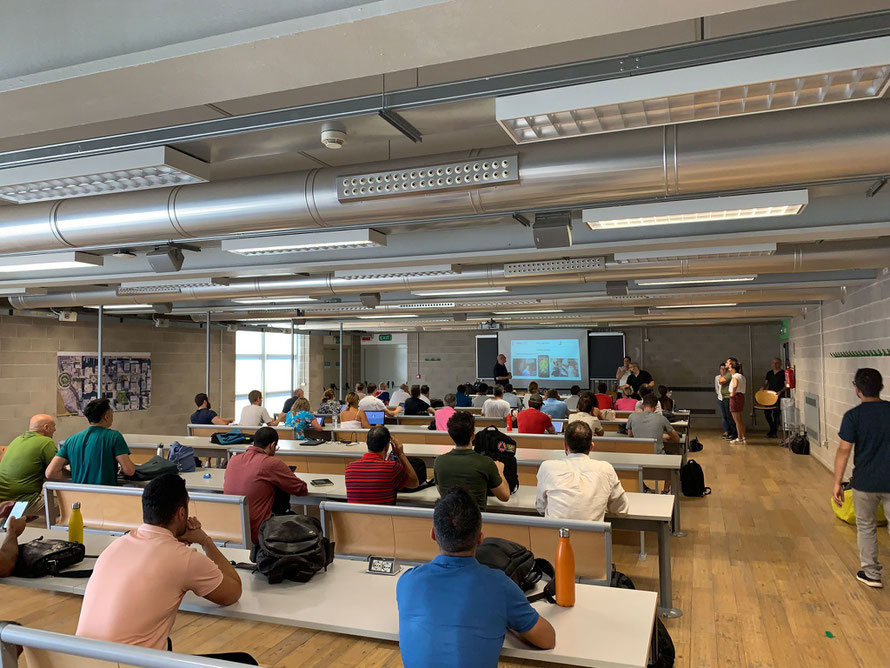 Dear colleagues,
It is a pleasure to announce that last Friday we finished the module on Radiological and Nuclear Measurements for both the first and second level #MasterCBRNe.
We want to thank Prof. Francesco d'Errico that has coordinated the module and for his work as Scientific Coordinator of the #MasterCBRN.
Day 1.
We started with a lecture by Prof. Francesco d'Errico ( Full Professor in Nuclear Measurements and Instrumentations at Università di Pisa) focused on radiation, radiation protection, and nuclear measurements.
We concluded day 1 with a lecture by Dr. Luca Romano Secondo (L'Avvocato dell'Atomo) about Risk Evaluation and Perception in case of #RN events
Day 2.
We spent an amazing day with the lecturers from #SOGIN that have explained all the activities of this amazing Entity for RN safety and security. We want to thank our lecturers Dr. Giovanni Calabresi and Dr. Roberto Falcone coordinated by our P.O.C. Dr. Carlo Rusconi.
Day 3.
We had an introduction on neutrons done by Prof. d'Errico and then we had the full day with #CAENsys a top Italian company that produces RN instrumentation for detection and identification. Dr. Giacomo Mangiagalli from CAEN has done a brilliant series of lectures with practical exercises with the Instruments.
Day 4 - 5.
The two classes have participated, for the first time, in a joined #TTX on RN organized by Dr. Michael Thornton, Dr. Alba Iannotti, Dr. Colomba Russo,, and Dr. Riccardo Quaranta and supported by the facilitators Dr. Grace Xerri Quaranta, Dr. Luca Martellucci, Dr. Alessandro Puleio and Dr. Novella Rutigliano.
An amazing experience for the students.
Day 5 - Afternoon
On the afternoon of day 5 hosted Ing. Angelo Antonio Papa that has done a seminar of Nuclear Power Plants Safety and Security, in the Italian Language (a series of seminars possible thanks to the scholarship INPS BORSE DI STUDIO UNIVERSITARIE)
STAY TUNED!