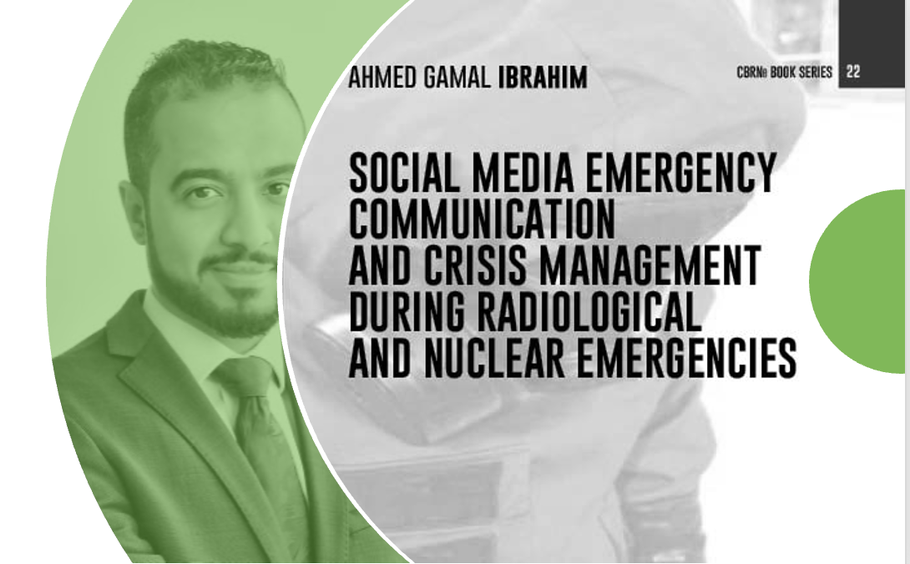 Dear colleagues,
It is a pleasure communicate that the book n. 22 of our CBRNe Book Series (Aracne Editrice - Gioacchino Onorati Editore) has been published.
The author is Ahmed Gamal Ibrahim and book is:
"Social media emergency communication and crisis management during radiological and nuclear emergencies"
Abstract:
"The author touched on a very crucial topic in his book when he discusses the importance of communication as a part, not only of the larger counterterrorism and national security conversation, but also the daily use of such communications as a part of daily life by everyone. Mr Ibrahim simplified the view of Communication in Emergency and discussed the importance of Social media in communication and why it plays a vital role when considering setting up an emergency plan. Through the use of scenarios, Mr Ibrahim explains how it is not enough to use security measures alone to tackle organised criminals. He makes it clear in his book that it is essential to understand the underlying motivations of people and why they make the conscious decision to join a terrorist group. In the book the author expresses insights into the effective use of a dedicated media spokesperson during critical CBRN emergencies. It considers this role and responsibilities in depth. It looks at the skills and abilities required from people performing such roles given the sensitive nature of these events."
You can buy the book here: https://www.aracneeditrice.eu/it/pubblicazioni/social-media-emergency-communication-and-crisis-management-during-radiological-and-nuclear-emergencies-ahmed-gamal-ibrahim-9791259941732.html
You can find all the book of the series here: https://www.cbrngate.com/research/cbrne-book-series/