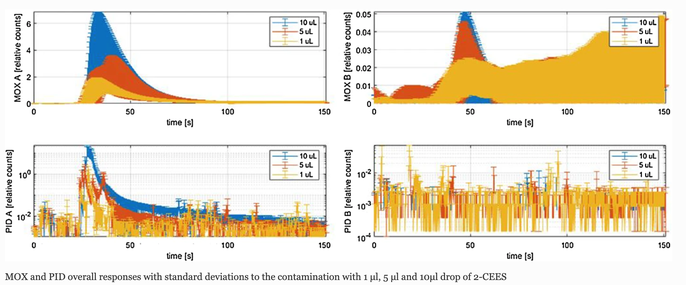 Dear colleagues,
It is a pleasure to announce that a new scientific paper has been published on the Focus Point  : "New Technologies for Detection, Protection, Decontamination and Developments of the Decision Support Systems in Case of CBRNe Events" that one of the 3 the special issue of SICC Series - CBRNe Conference 2020 published on the European Physics Journal Plus.
Francesca Fumian, Andrea Chierici, Mattia Bianchelli, Luca Martellucci, Riccardo Rossi, Andrea Malizia, Pasqualino Gaudio, Francesco d'Errico & Daniele Di Giovanni (2021). "Development and performance testing of a miniaturized multi-sensor system combining MOX and PID for potential UAV application in TIC, VOC and CWA dispersion scenarios". Eur. Phys. J. Plus 136, 913 (2021). https://doi.org/10.1140/epjp/s13360-021-01858-2
link: https://link.springer.com/article/10.1140%2Fepjp%2Fs13360-021-01858-2
Abstract:
The development of a tool to reduce the exposure of personnel in case of intentional or accidental toxic chemicals dispersion scenarios opens the field to new operational perspectives in the domain of operator safety and of critical infrastructure monitoring. The use of two sensors with different operating principles, metal oxide and photo-ionization detector, allows to confirm the presence of specific classes of chemicals in a contaminated area. All instruments are expected to be integrated into the payload of an unmanned aerial vehicle (UAV) and used for different purposes such as critical infrastructure surveillance focused on the volatile organic chemical and chemical warfare agents (CWA) detection and the post-incident of contamination level monitoring. In this paper, the authors presented the hardware set-up implemented and the test realized with CWAs simulants and will discuss the results obtained presenting advantages and disadvantages of this system in an application such as a UAV for the detection of chemical substances.