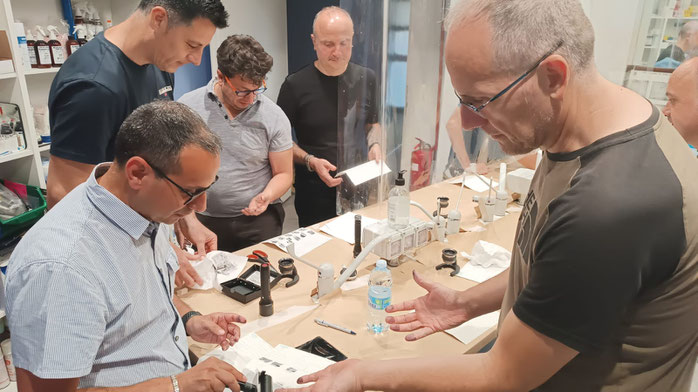 Dear colleagues,

It is a pleasure to announce that the module "Investigation in case of CBRNe events" has finished today with the exam held by the students of the FIRST LEVEL MASTERCBRNe

These were the activities of this week:

Day 1-Day 2:
Lt. Col. Andrea Gloria from the Italian Ministry of Foreign Affairs had the introduction on investigation and forensics and then the class spent 14 hours with Prof. Steve Johnson from Cranfield University with many lectures and exercises done with the students

Day 3:
Dr. Massimo Pedemonte, former Bomb Squad Commander of Police, had a lecture on many case studies and lessons learned over his years of work.

Day 4:The most exciting day with the students involved in practical training on the investigation with one of the main partners of the course, Raset Formazione Ricerca Sviluppo. We want to thank Dr. Alessandro de Bernardis for his constant cooperation with the University of Rome Tor Vergata

Day 5:
Final lecture with Dr. Francesco Guarasci, Dr. Matteo De Bonis, and Dr. Carola Puleo from the Special Forces, Italian Police State Department (Ministry of Interior) about the Investigation activities of Police in case of CBRNe events.

Thanks to all the students and the lecturers, if you want to meet them come to SICC Series CBRNe Conference in September: https://www.sicc-series.com/

STAY TUNED!